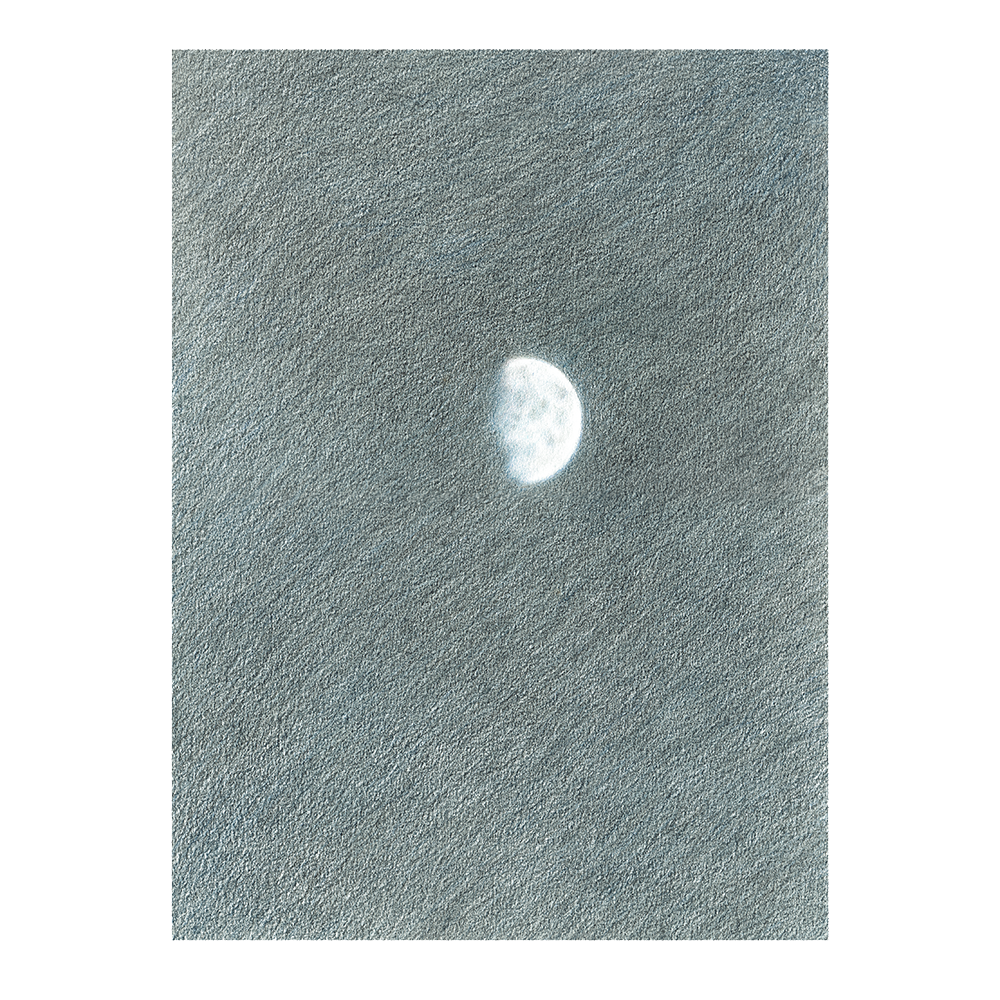 ON THIS PARTICULAR NIGHT, WE IMAGINE WHAT HAS HAPPENED TO THE MOON.

靜夜到來,
你跟小孩一起望月。
很像掰開兩半的餅乾啊,小孩說。
是誰把它掰開啦?你問。
是雲的嘴巴?
是雷神的手?
還是一群星星圍圈
要跟月亮擁抱時,
一時太過用力了?
The night falls quietly.
Together you and a child observe the moon.
It's like a biscuit split in half, the child exclaims.
Who do you think did it? You ask.
Did a cloud take a bite?
Did the Thunder God crack it?
Or did it happen when a bunch of stars
made a circle and hugged the Moon,
but tried too hard?
words by Irene Leung.