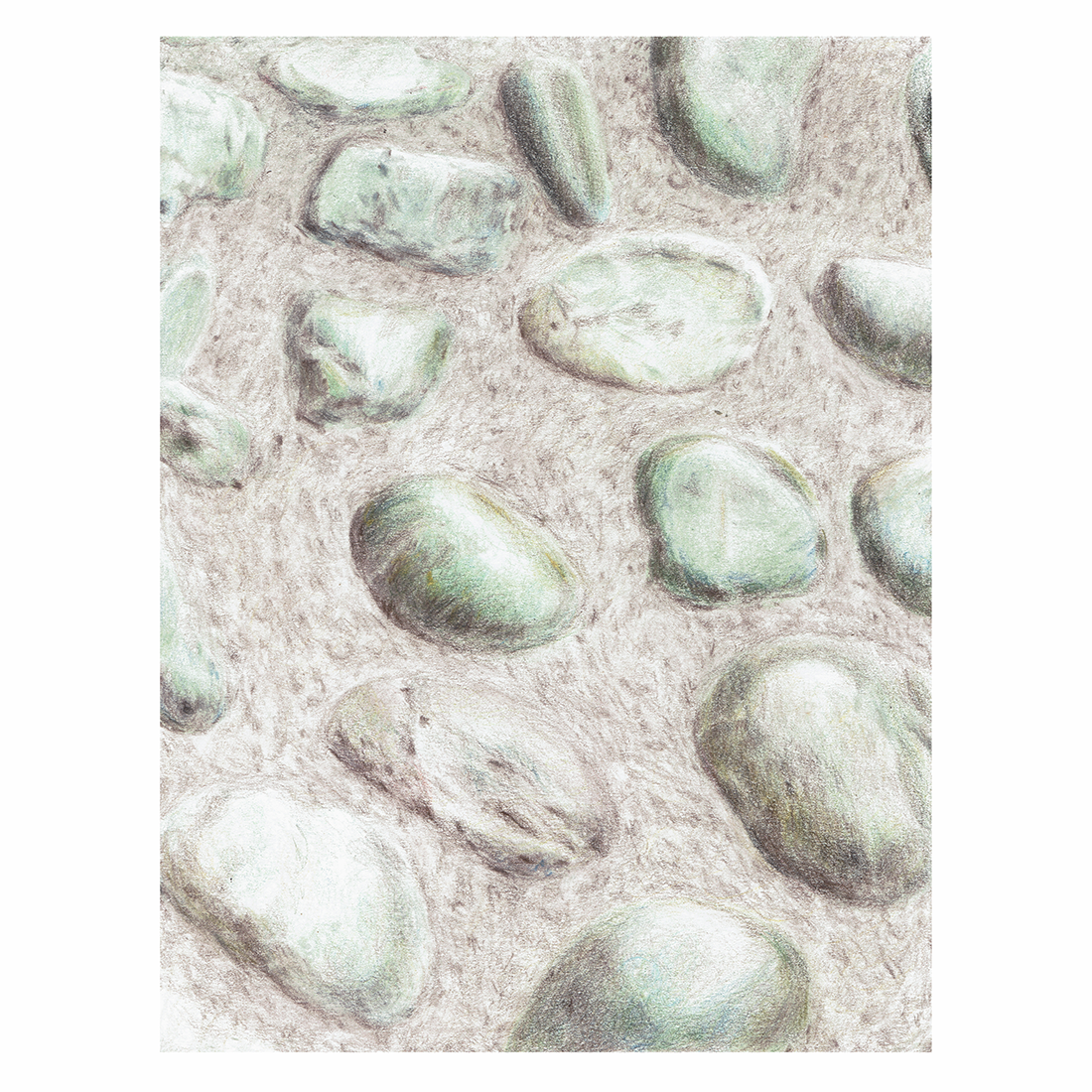 WHAT DOES A STONE DO, IF IT BRUSHES PAST YOUR HEART?

每天我也會來到湖邊
挑選數塊正在沉思的小石子
向心愛的人們輕輕扔過去
小石子擦過他們的心
泛起讓人困惑的漣漪
我把石子撿起
並且歸還到湖邊
再靜看柔軟水面
隱隱點頭發訊號。
Every day I come to the lake,
pick a few brooding stones,
and gently throw them to the people I love.
The stones brush past their hearts,
causing a ring of puzzling ripples.
I pick up the stones again,
and return them to the lake.
I stare at the water, not blinking once,
hoping the ripples will return
and say one important word.
words by Irene Leung.