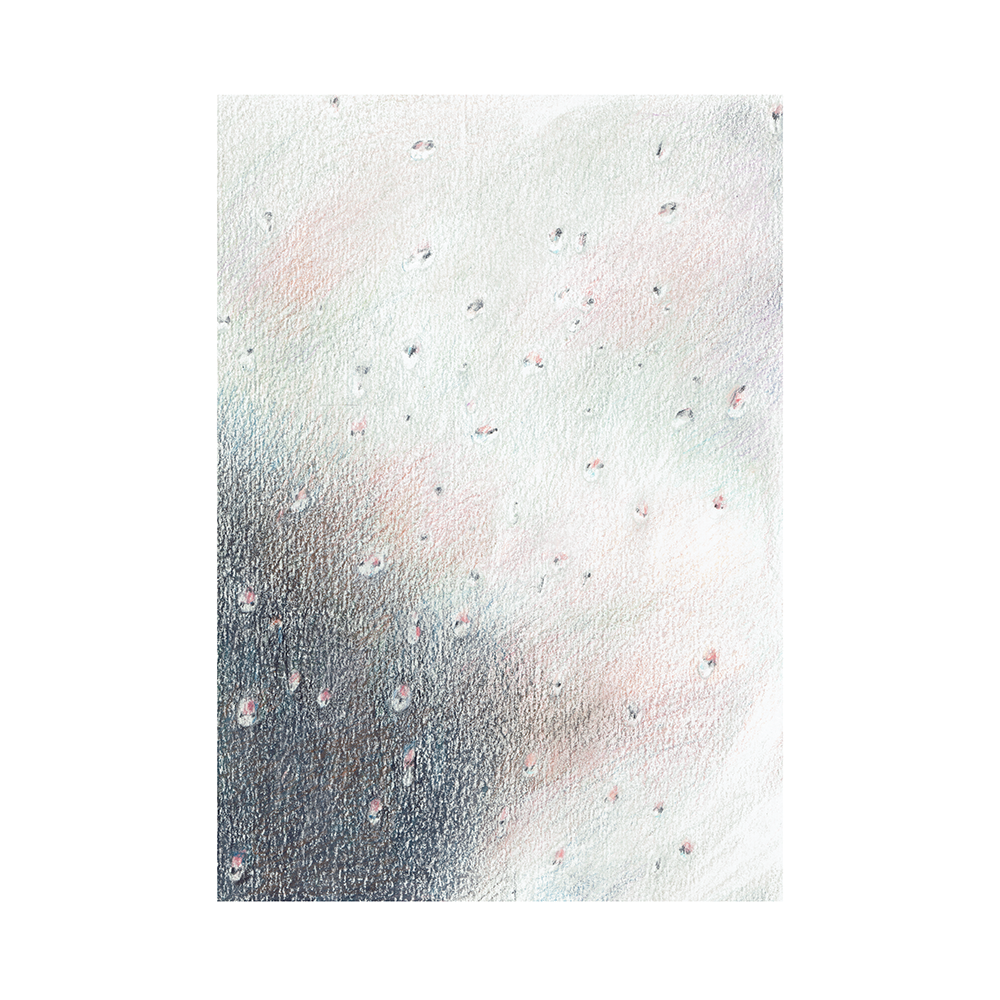 IF ONE DROP MATTERS, EVERY DROP MATTERS.


我是一小滴水點,
自由地滑過琉璃。
微光從身體穿過,
天空是奇異的灰,
風景溫柔地移動。
我觀看濕草抖下悶熱,
樹上的鳥嘎吱嘎吱叫,
似在呼喚其他美好的水點。
我們相聚片刻,
聆聽對方的故事。
在逐個滴落之前,
反覆探究彼此的重要。
I am one tiny drop of water,
Sliding freely down the pane.
Faint light shimmers through my body.
The sky looks strangely grey.
The scenery gently sways.
Wet grass shaking away swelter,
Birds chirping on and off,
All delightful water drops are being called.
We hang around for a while,
Listening to each other's adventures.
Before vanishing one by one,
We keep pondering:
If one drop matters,
Every drop matters.
words by Irene Leung.